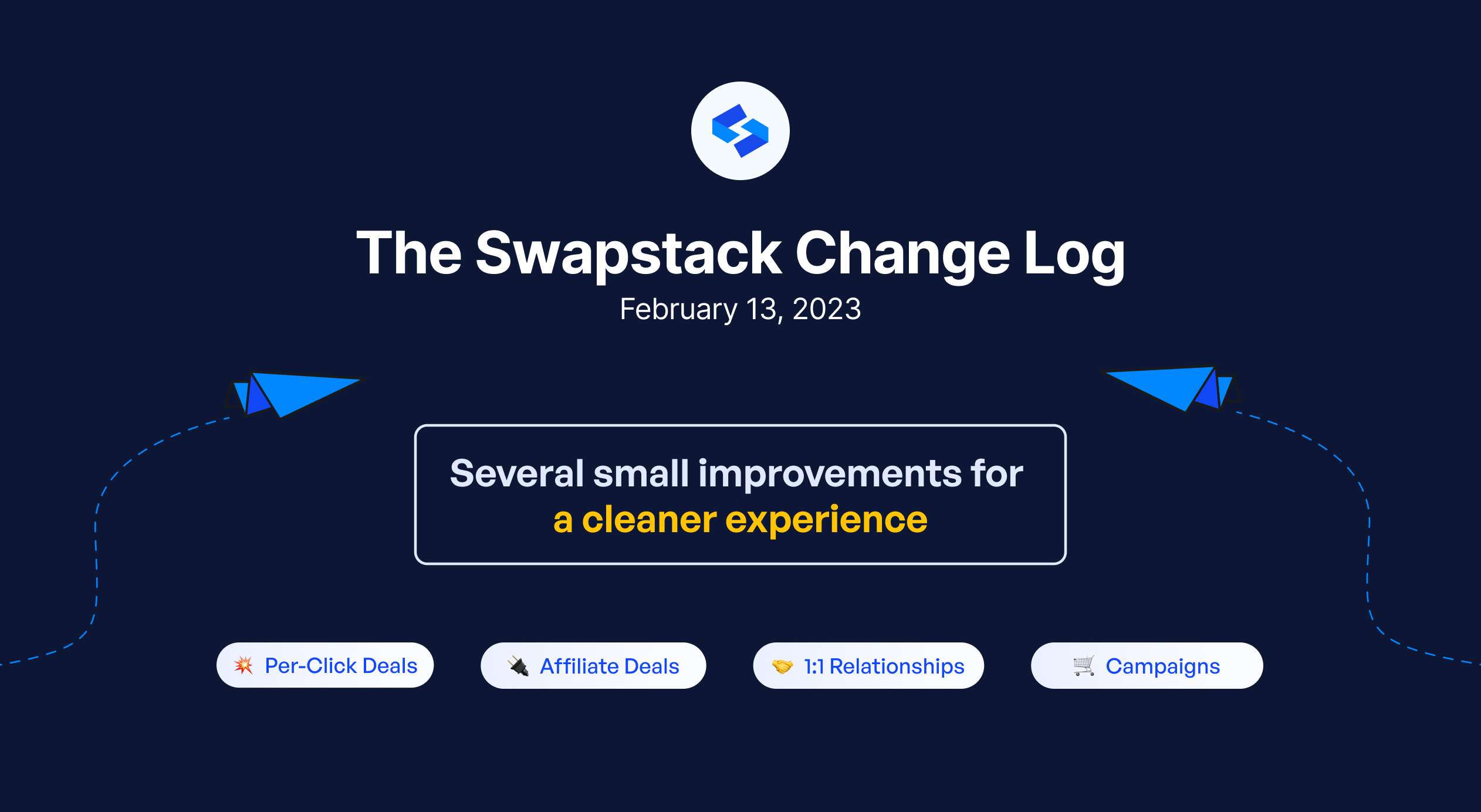 This cycle, we tightened up the new
Per-Click
experience and gave users more visibility into
value
and
collaboration
. Let's dig in...


[Publishers] Earnings Visibility
You can now see all your earnings in a nice chart on the homepage of your dashboard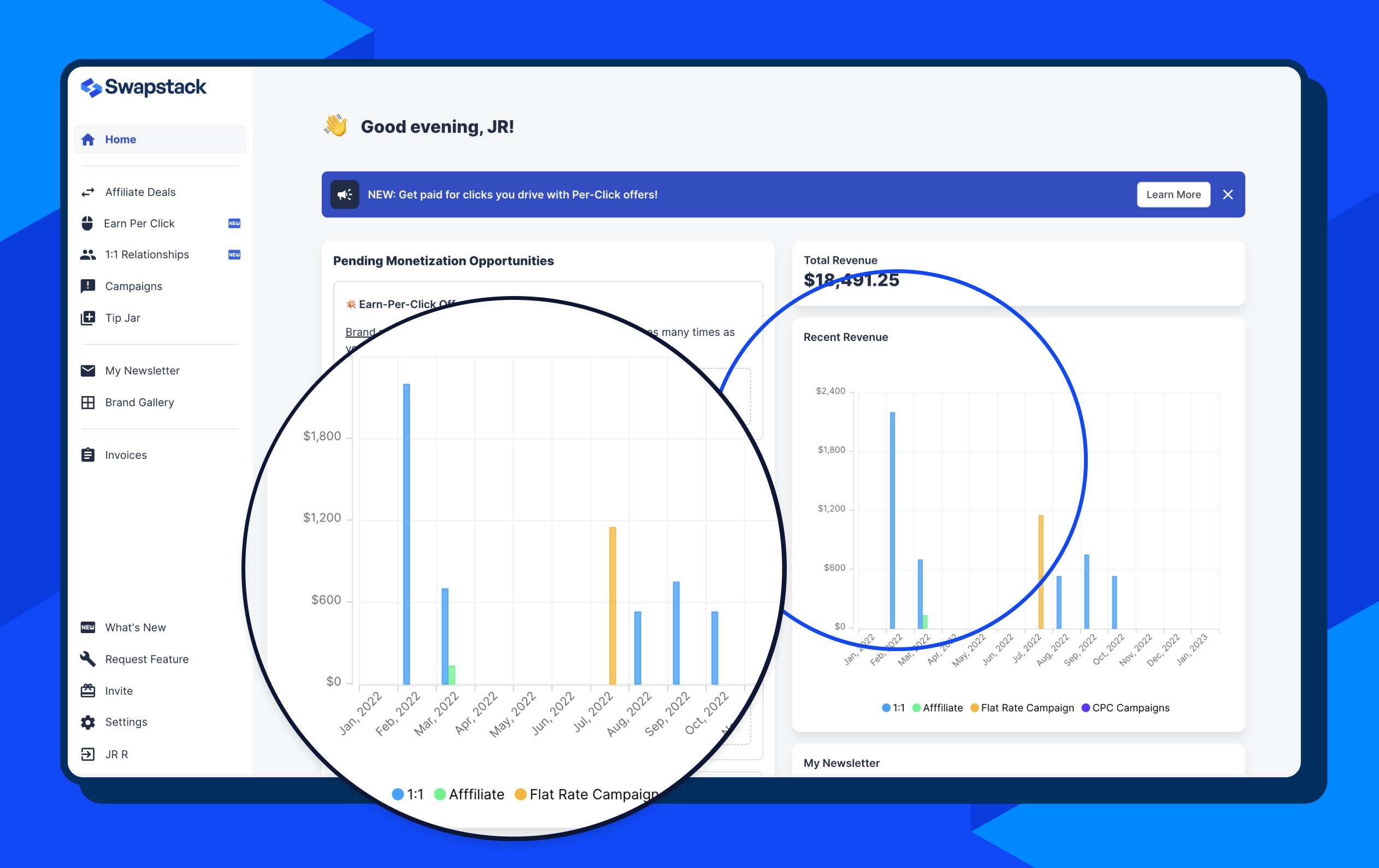 [Both] Chat Conversations Upgrade
Find the conversation you're looking for quicker.

[Publishers] Ability to hide Affiliate Deals in Brand Gallery
Not interested in affiliate deals? You can now hide them from view.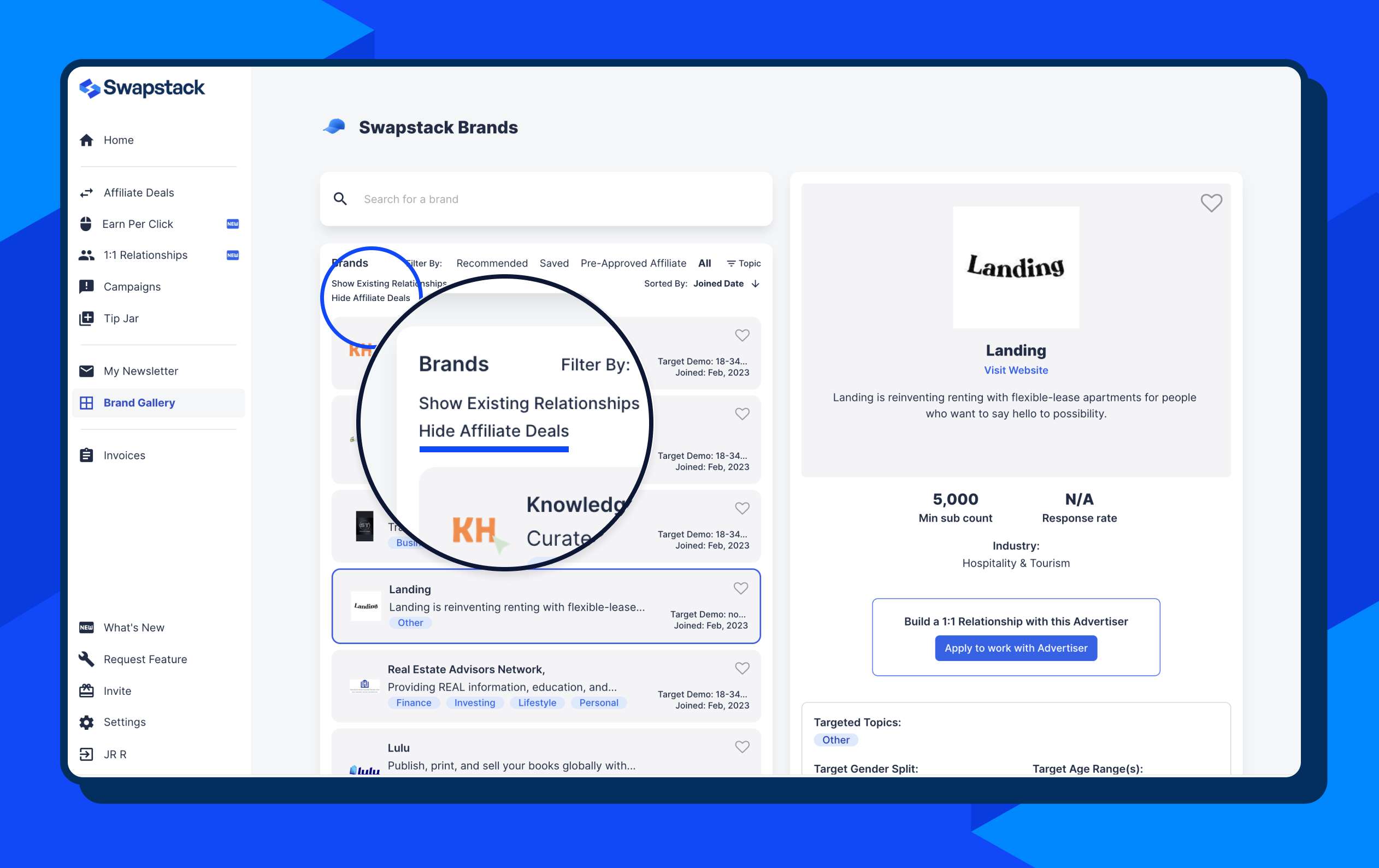 [Both] Better Teams Management
Working with a team? See who's on your account and add new members.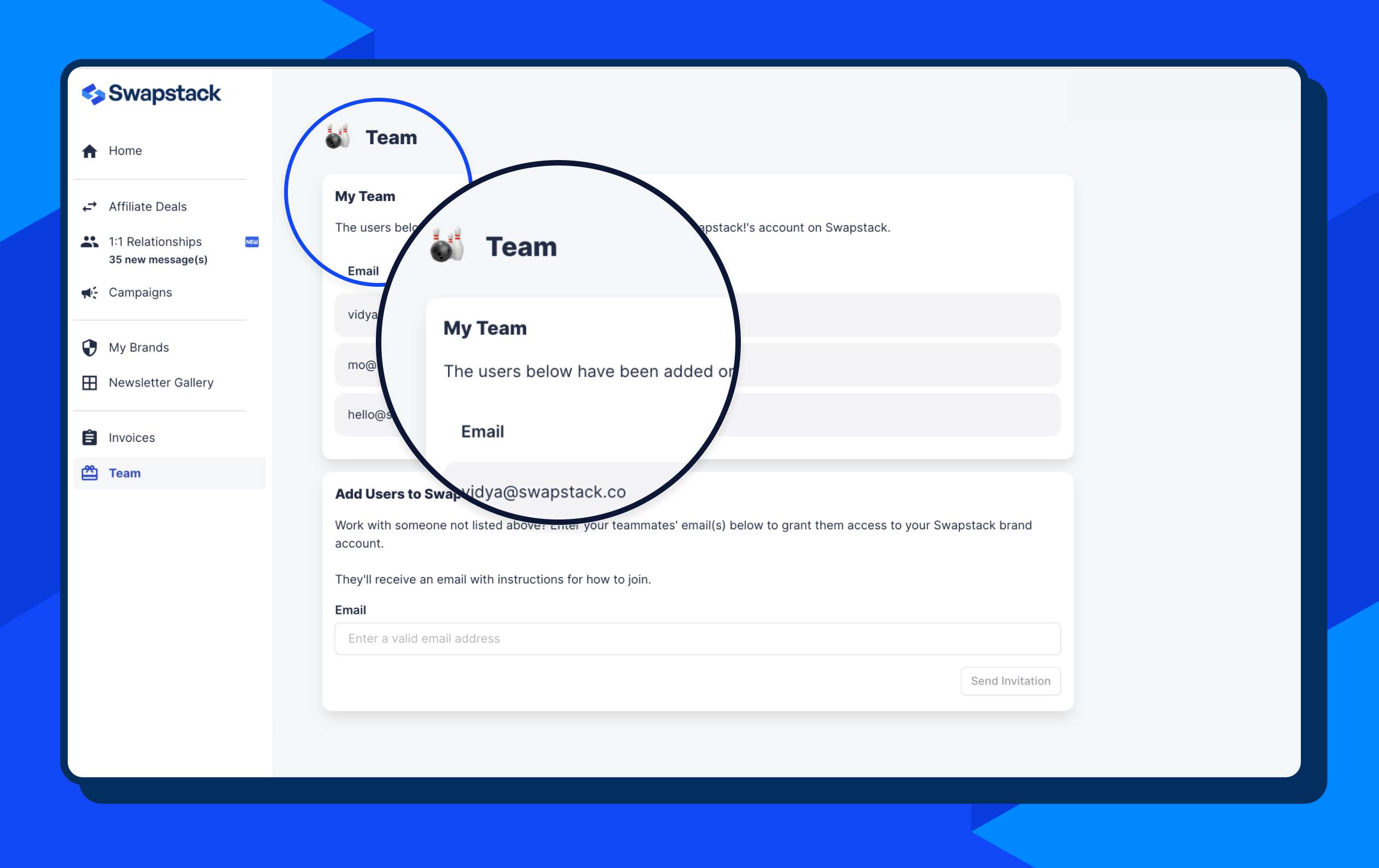 Several small refinements to the new Per-Click product line
Click Counting

[Both] - Before, we were only able to update click data on platform every ~7 hours. This has been improved and clicks will now update every hour at the slowest.

Campaign Dates

[Advertisers] - Can now be edited before the campaign goes live.

User Education

[Both] - Walkthroughs appear upon logging in and in context on the page.

Decline Reason

[Both] - We're now collecting feedback from publishers about the offers they're declining in order to improve future campaigns.

Click Counting

[Both] - Refined counting process for better accuracy

Elsewhere in the Platform
Newsletter Gallery

[Advertisers] - Tweaks to the 'active publisher' card

Home Screen

[Advertisers] - Updated language around "Applications" to clarify that they're related to 1:1 Relationships

1:1 Relationships

[Both] - Scrolling direction is more natural in chat window

1:1 Relationships

[Both] - Ability to


[Advertisers] Timed out applications are now re-openable
[Both] Declined Invitations and Applications are now appearing correctly in 'Inactive' table
[Both] Dates are now displaying correctly in tables
[Both] Some relationships were not appearing in the Relationships dashboard because the status was not getting set correctly
[Both] In chat window, 'is typing' message was sometimes stuck
Per-Click (CPC) Campaigns
[Both] Reports tables are now displaying click counts accurately
[Publishers] Total Max Payout amount is now populating in the Results table
[Advertisers] Brands were unable to set click caps
[Advertisers] Invoices being created incorrectly
[Publishers] Some trackable links were not getting created successfully
[Advertisers] Navigation issues fixed
[Advertisers] Invoice links were broken


What should we be working on?
The projects we tackle are a direct result of the feedback we receive from our users. Tell us what you'd like to see improve about Swapstack here: